Model NO.: EN 0.5-3X1600mm

Trademark: Ensource

Transport Package: Steel Wire Fixed

Specification: 0.5-3X1600mm

Origin: China

HS Code: 84623990

Automatic Steel Coil Slitting Machine LineCoil main specification

 
| | | |
| --- | --- | --- |
| 1 | Coil material: | Stainless steel. |
| 2 | Coil thickness: | 0.3~3.0mm. |
| 3 | Coil width: | 300~1500mm. |
| 4 | Coil I.D.: | Φ508mm ; Φ610mm(With Cover) |
| 5 | Coil O.D. (max) : | ≤Φ1800mm |
| 6 | Coil weight (max): | ≤20T |
| 7 | Line total area (about): | 28M*9MÂ  |
| 8 | Feed-in direction: | from right to left  |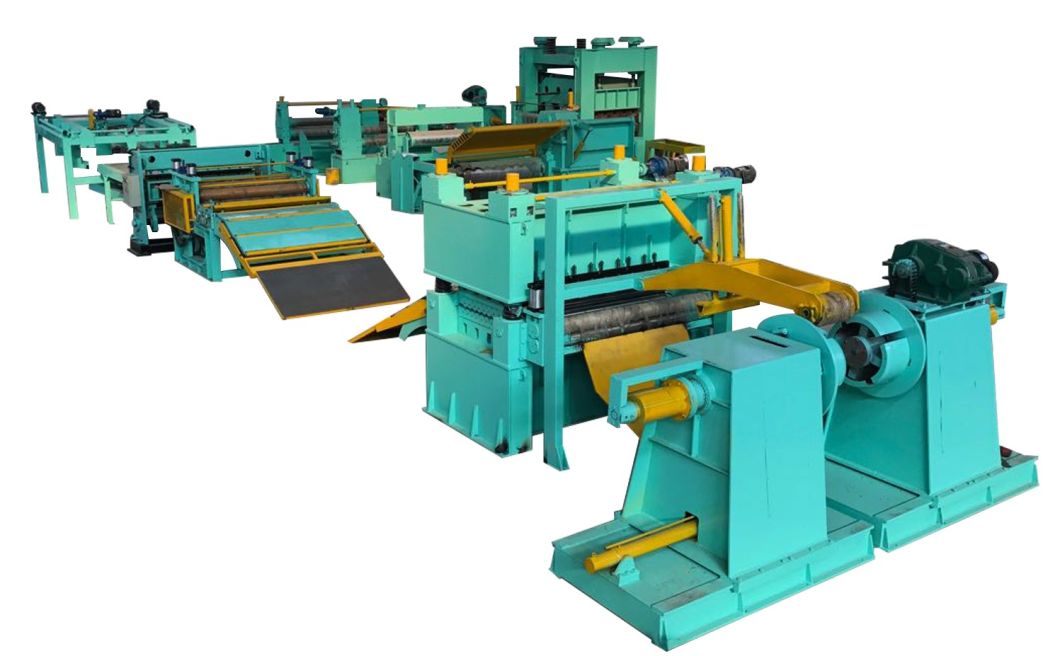 Equipment composition

Paper machine-Hydraulic Uncoiler Car-Hydraulic Uncoiler-Hydraulic bracket-Feeding guide plate-Pinch roller with Coil head cutting machine-Front looping table-Side guiding (laminating device)-Disc shear-Curling machine-Back looping table-Tension table-Coil divided shearing machine-Recoiler-Hydraulic bracket-Hydraulic recoiler Car-Hydraulic Station System-Electrical Control System,Pneumatic System

Slitter main specification

 


1. Paper collect machine:

1) Operation function: use for collecting packing paper in coil.

When need collection paper,  put paper tube and turn over several circle.
2)Structure :Â double saddle steel welded .Controlled by torque motor.


2. Hydraulic Uncoiler Car


1) Structure:Steel welded.


2) Structure:Steel welded.


3) Type:Driven by 4Â wheels.


4) Transmission power:Gear reduced motor.


5) Lifting power:Hydraulic oil cylinder.


6) Max loading weight:20T


3. Hydraulic decoiler


1) Form by bracket,guide seat,hydraulic expanding axis , hydraulic oil cylinder ,37KW D.C. motor and so on.


2) Axis structure: form by 4 pieces of wedge slider. Reel is hydraulic powered and expands coil.


3) Decoiler has DC motor so that it could decoil withpinching machine, and avoid spreading because of rotated inertia. Decoiler uses pneumatic disc type brake to work with follow-up machine line speed and have fast brake when outage.


4) Decoiler has fixed pressing fitting, pressing wheel has PU notch so that convenient to pull out packing band and decoil.Pressing wheel is controlled by oil cylinder to lift.


5) Expanding range:Φ470mm~Φ530mm.


4. Hydraulic bracket:


1) Structure:steel welded.
2) Bracket power:Hydraulic cylinder.


5. Feeding guide plate:


1) Form by flexible feeding guide plate with driving cylinder.


2) Assist decoiling and sending material so the head of coil could enter into pinching machine. Guiding plate extends and lifts to a suitable place, guiding head of coil. Plate lifting, stretching is driven by oil cylinder.


6. Pinch roller with Coil head cutting machine


1) Structure and type:Pair roller pinching, steel welded.


2) pair rollers size:Ø250mm×1600mm,2pcs. Roller surface with PU.


3) pressing type:driven by hydraulic oil cylinder


4) Driving power:37KW D.C. motor,and gear box.


5) Structure: form by wallboard,upper and down tool apron and blade,gap adjusting mechanism,

synchronous shaft,synchronous gear,hydraulic oil cylinder and so on.


7. Front looping table

1) Type:steel plate welded with channel.Oil cylinder
2)Â controls platform upper and down.


8. Side Guide(laminating device)


1) Structure:form by vertical guiding roller,slider, width adjusting mechanism,pinch roller and transmission mechanism.


2) Vertical roller size:Φ70×170mm,6 pieces,surface quenching,chrome-plate.


3) Pinch roller size:Φ180×1600mm.Roller surface with PU.


4) Pinch roller lifting power:Hydraulic oil cylinder.


5) Pinch roller power:Gar reduced motor


6) Deviation-rectify adjustment:Single side manual adjusting with two rods.


7) Adjusting range:300~1500mm


8) Covering membrane to coil according to request, complete by two-pinching rollers pressing when covering


9) Laminating fitting is use special unfolded roller with pinching rollers. It could let membrane cover on steel plate uniformly.


9. Disc shear:


1) Structure and type:form by arch,upper arbor lifting worm wheel box,gear reduced motor ,universal coupling, machine base,power gear box and so on.


2) Shearing axis size:Φ220×1600mm(blade installation place).


3) Shearing axis material:42CrMo,intermediate frequency 

quenching.


4) Shearing power:90kw DC motor.


5) Shearing pressing power:Gear reduced motor.


6) Blade changing type:Hydraulic oil cylinder push back arch. 


7) Shearing speed:0~150m/min adjustable.


8) Blade size:Φ220×Φ350×10mm,10pcs.


9) Blade shim size:Φ220×Φ260mm.


10) Slitting strip quantity: <1mm 25PCS, 3mm 5PCS.


10. Curling machine:

1) Type:rotating disc type.Form by motor,helical worm geared reducer,rotating disc,base and so on;

Infinitive speed to make same with disc shear.


2) Curling speed:0~150mm/min.


3) Recoil disc size:Φ365×600mm.


4) Edge wire width:3-10mm single side.


5) Recoil disc power:AC Motor with helical worm geared reducer.


6) Material removal type:Oil cylinder push recoil disc contraction.


11. Back looping table:


1) Type:steel plate welded with channel.Controlled by oil cylinder to lift.


12. Tension table


1) Function:front separator separates the coil in recoiler in advance,at the same time coil bring back strain. so that it is convenient to recoil tight.


2) Structure:Form by arch, upper and down tension plate, synchronous shaft, oil cylinder, base and so on.


3) Pre-feeding axis size:Φ100×1700mm.


4) Pre-feeding slice size and material:Φ200×3mm,65Mn, quenching treatment.


5) Tension Controlling:Oil cylinder pressing type tension fitting, press through hydraulic decompressed valve.


13. Coil divided shearing machine:

1) Function: shearing coil to reach dividing function according to need. When it reaches the length of 
strips, manual operation button controls shearing and driving cylinder to cut coil. After divided 

shearing, it has device of speed and length measurement, offers signal to control machine line speed, 
and show on the screen of controlling table, provide a basis for dividing coils.


2) Coil divided shearing structure: hydraulic upper shearing type. form by wallboard,upper and down 

tool apron and blade,gap adjusting mechanism,synchronous shaft,synchronous gear,hydraulic oil 
cylinder and so on.


3) Balanced measuring roller size:Ø400×1700mm,chromeplate .


14. Recoiler

1) Function:separate the slitted coil and recoil,reel use DC adjusted motor to drive rotating.Clamping block is hydraulic expanding structure.Hydraulic cantilever type coil separator could enlarge when rise ,could press 

Coalescence &Separation Filter Elements

Describe:

The coalescence separation filter element is generally cylindrical in shape, and the coalescence separation filter element is used in the oil-water separation system, mainly separating the oil-water mixture, suspension solution, emulsion solution, etc. The application flow of coalescence separation filter in the system can be divided into solid-liquid separation-demulsification-coalescence-separation. In the system, the number of Coalescence Filter and separation filter is better than that of 3:1, the effect of coalescence is good and the separation speed is fast.

Principle and characteristics:

The surface treated glass fiber or polyester fiber is mainly used as the coalescence medium. The structure of the Filter Material is 0.1 μ m by special design. The filter medium has good coalescence performance. Working process: after the emulsified oil enters the coalescence separator, it first enters the inner filter core from inside to outside, and the small liquid droplet in the dispersed phase changes from small to large. Finally, it falls off on the surface of the coalescence filter core and completes the coalescence process. In the process of flow separation, the larger water drops sink into the sink by gravity, and the small water droplets flow along with the oil to separate the filter elements. The separation filter has hydrophilic effect to block the passage of water. Small water beads collide to form large water droplets, which then settle into the sink again, thus dehydrating the oil.

Different packing sizes should be selected according to different oil-water systems: the smaller the packing size, the larger the specific surface area per unit mass and the larger the contact area with droplets. As a result, the performance of the coalescence filter element is enhanced. Therefore, it is suggested that the separation efficiency of coalescence filter should be taken into account when choosing fiber size, and the pressure drop should be taken into account at the same time.

Range of applications

1. Aviation fuel, gasoline, kerosene, diesel.

2. Cyclohexane, isopropanol, cycloacetone, etc.

3. Turbine oil and other low viscosity hydraulic oil, lubricating oil.

4. Other hydrocarbon compounds.

5. Liquefied petroleum gas, stone tar, benzene, toluene, xylene, cumene, polypropylbenzene and so on.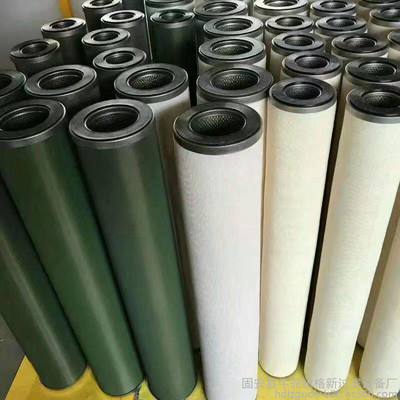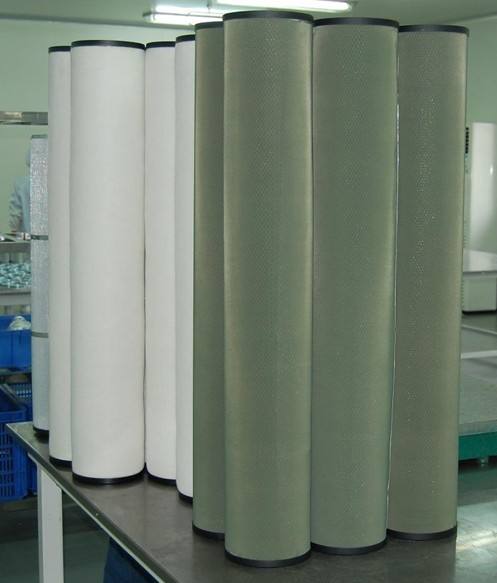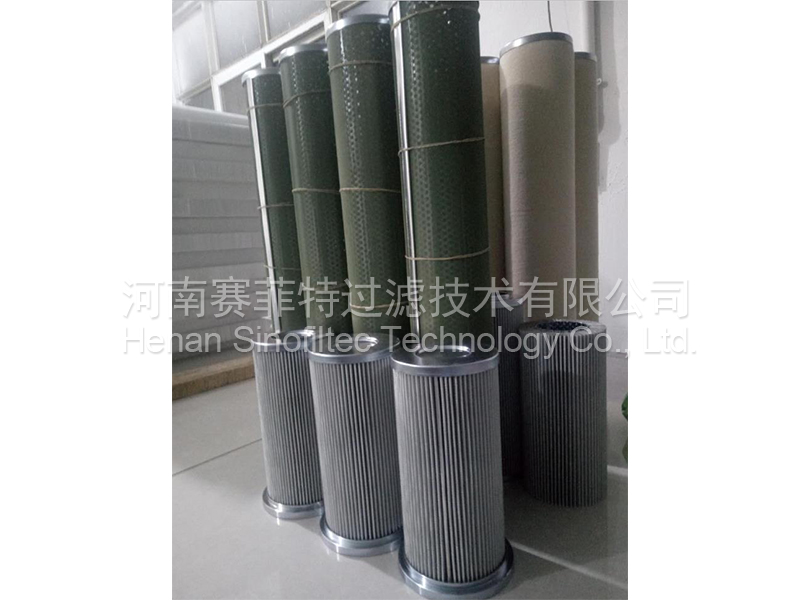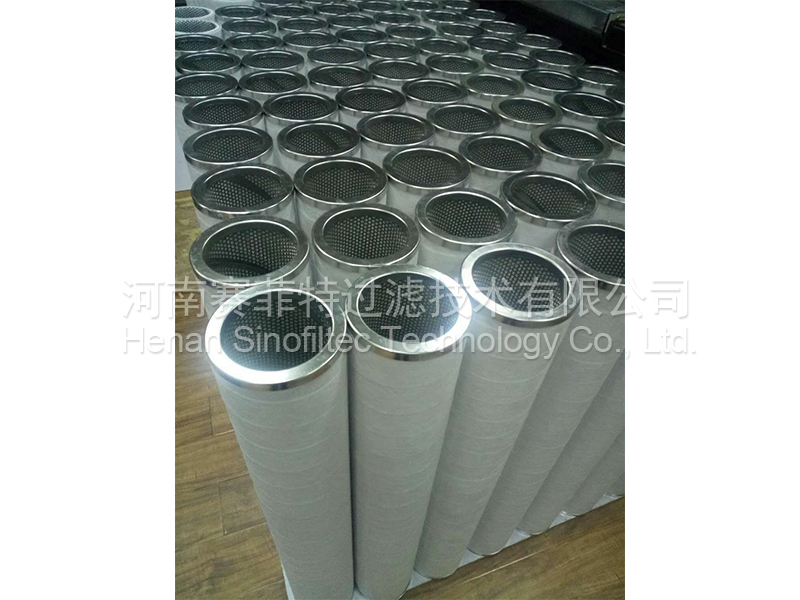 Coalescence &separation Filter Elements

Ptfe Membrane,Separation Filter Elements,Coalescence Filter Elements,Coalescence Filter

Henan Sinofiltec Technology Co.,Ltd , https://www.airfilters.pl