On December 27th, members of the Party Committee of Ji'an City Bureau of Agriculture and leaders of the Bureau of Agricultural Machinery Xiaozu W and other leaders of the Municipal Bureau visited my county to supervise agricultural mechanization.

The inspection team first inspected the machinery and equipment shed of Ueda Wah Ping Agricultural Machinery Cooperative, inspected the construction of the "Award for Subsidy" program of the agricultural machinery storage shed in our county, and listened to the report of the main responsible person of the Agricultural Machinery Bureau of Taihe County. After learning that the 11 agricultural machinery storage and storage shed project construction units in the county had all been accepted, the inspection team affirmed it and stressed that it must join the financial department and allocate funds in accordance with the spirit of the provincial bureau. At the same time, the principal responsible person of the Agricultural Machinery Bureau of Taihe County and the person in charge of the cooperative stressed the need for safe production.

Subsequently, the inspection team visited the Jiangxi Tomorrow Modern Eco-Agricultural Comprehensive Service Co., Ltd. drying center. The inspection team carefully observed the transportation, heating and storage systems of the drying equipment, learned the technical parameters of the equipment and the working procedures, heard the introduction of the construction of the drying center by the person in charge of the center, and understood the progress of the project construction, capital investment and Service plans, and communicated with project leaders on possible problems in project construction and drying services. When we learned that the drying center purchased 4 drying equipments this year with a drying capacity of 128 tons, and since the end of October, it has dried more than 1,300 tons of late rice and plans to further expand the scale in 2017. The inspection team will give Fully affirmed and encouraged.

Finally, the Inspectorate asked the Agricultural Bureau of Taihe County to conduct scientific research on the construction of drying centers, capital investment, operation methods, supporting facilities, economic and social benefits, and to further innovate ideas, implement measures, take the initiative, and guide the socialization of agricultural machinery. The organization has used its policies to promote the development of agricultural mechanization in all aspects, extended its industrial chain, enhanced its capacity for social service, and continuously promoted the overall level of agricultural mechanization in the city.

G-series LPG&Gasoline Forklift:

G-series LPG&Gasoline Forklift is one kind of Internal Combustion Forklift,the power is LPG or both.LPG & Gasoline combustion fully, improve the life of engine three times.

The advantages include:

1.More environmental protection than diesel forklift.

2.Excellent wide view mast.

3.Robot welding chassis.

4.Quality Korea brand KCC painting.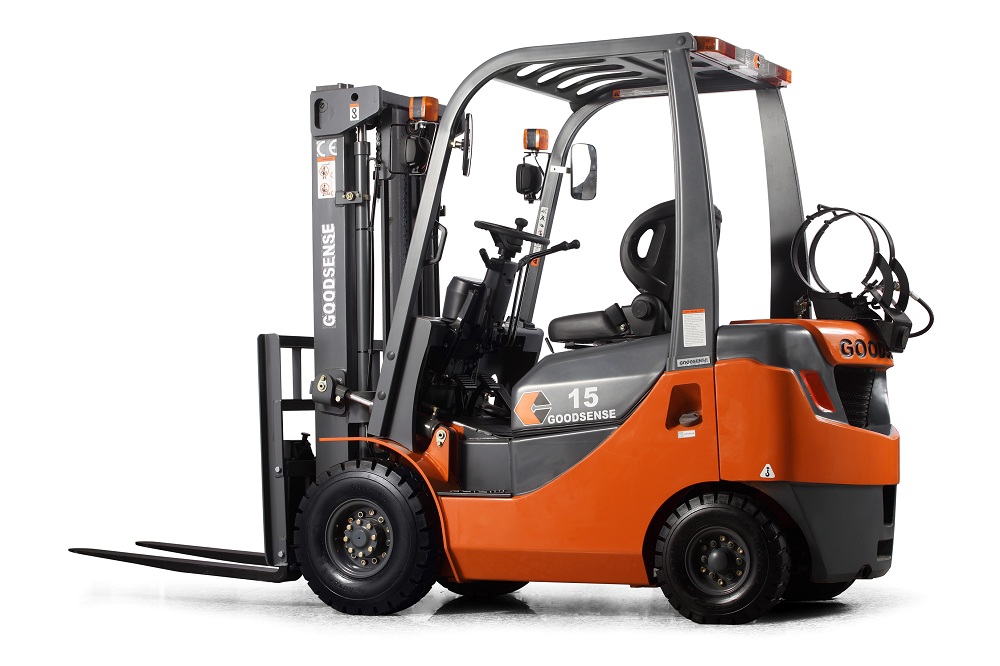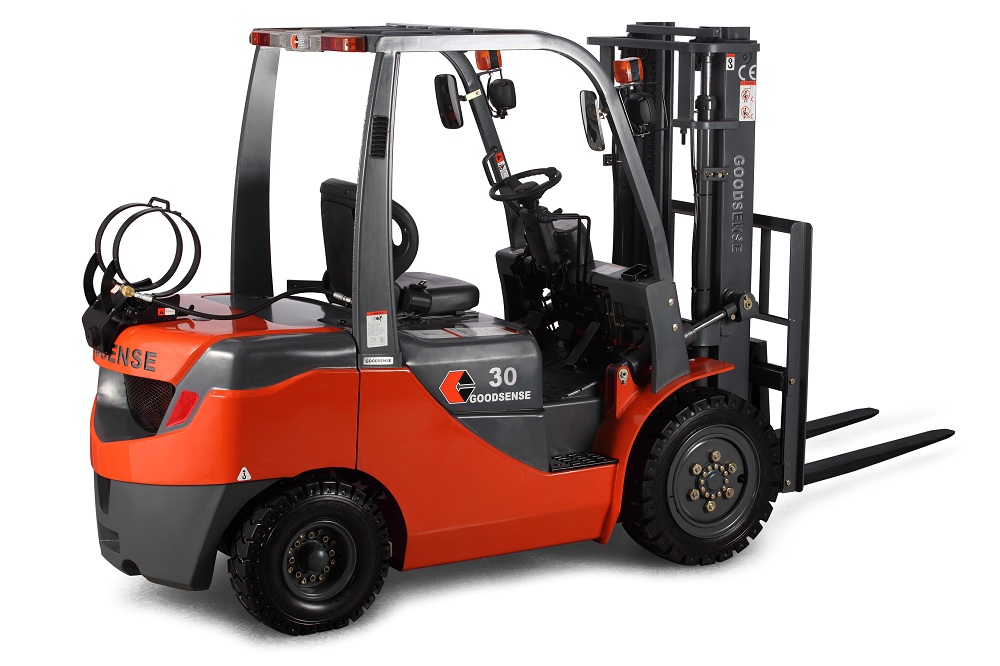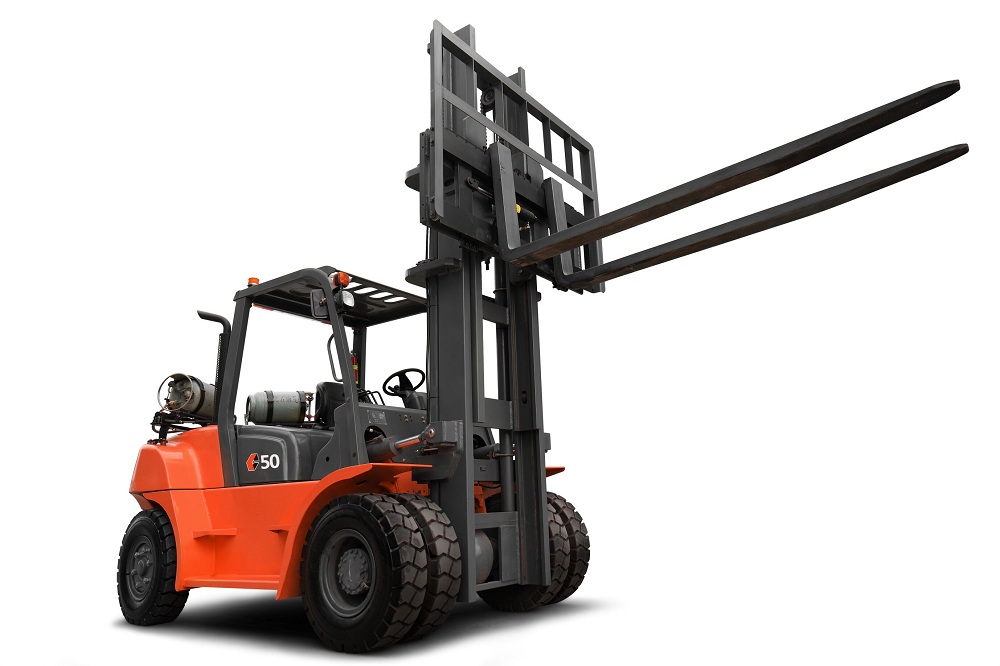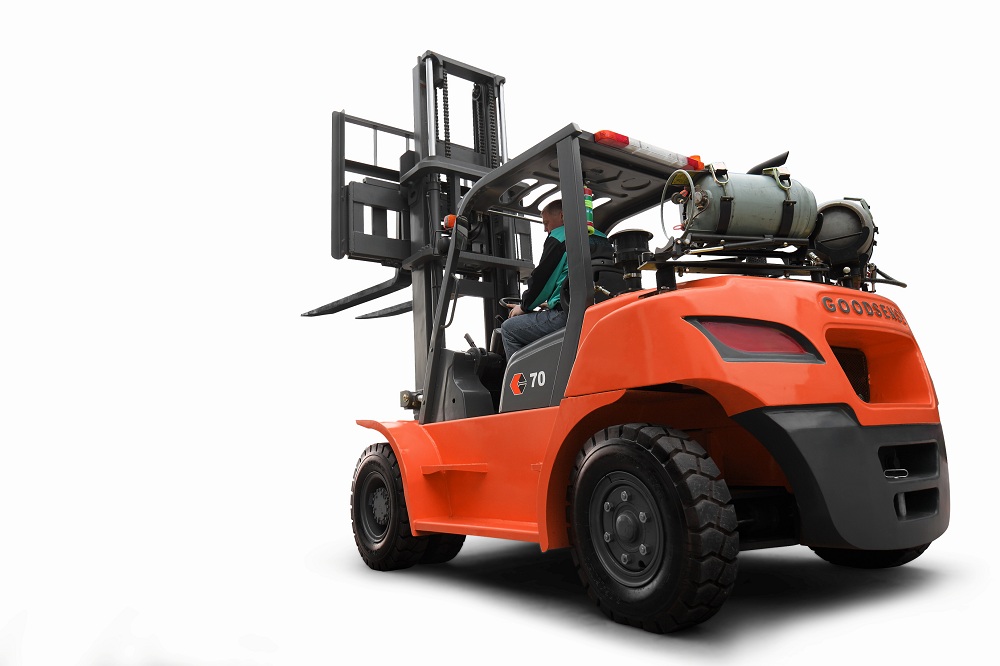 Application Area:

1.Warehouse

2.Port

3.Factory

4.Distribution Center

5.Logistics

If you have any other questions,please contact us directly.Our forklift are all with high quality,and you can choose any other engine to equip.It can be produced according to your idea.And we invite you to visit our factory.




G-series LPG&Gasoline Forklift

G-series LPG Forklift,Gasoline Forklift,LPG&Gasoline Forklift,1.8Ton LPG&Gasoline Forklift

ZHEJIANG GOODSENSE FORKLIFT CO.,LTD , https://www.dieselforklift.nl