In 2019, China is about to enter the "5G" era, and with the advent of 5G commercials, people are expecting this innovative technology to bring a new look to many traditional fields. Faced with the trend of interconnectedness, the development of China's commercial vehicles in autonomous driving will be accelerated, and even more room for imagination will be opened during the development process.

How to provide solutions for future commercial vehicle transportation? In the 2019 Shanghai Auto Show, China Truck Network interviewed Xie Fei, Executive Vice President of Knorr-Bremse China, and learned that Knorr-Bremse will be on road safety, autonomous driving, emission reduction and electric And the implementation of solutions to meet the needs of the Chinese market.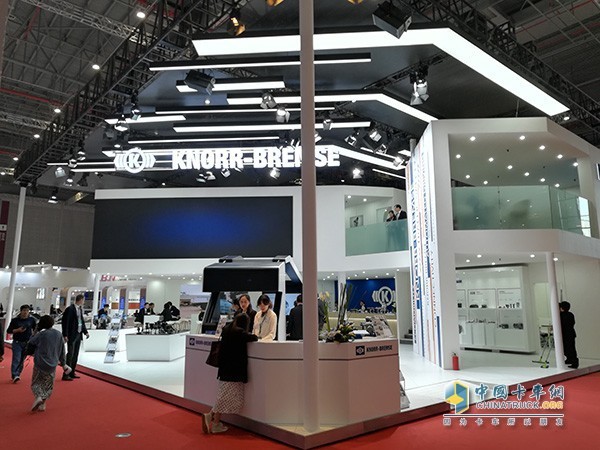 Shanghai Auto Show Knorr Booth

Maintain existing market advantages and develop customized solutions

Knorr knows that while developing new sectors, it is necessary to consolidate the advantages of existing fields, and steady and steady development is the way to develop.

In an interview, Xia Fei said: "Knorr is still in the leading position in the traditional brake field in the development of the autopilot section. Currently, Knorr-Bremse air compressors and shock absorbers are mainly used in heavy trucks and medium trucks. The model has a close to 70% of the domestic heavy-duty truck market. China has become the world's largest producer of air compressors and shock absorbers. In the field of braking, Knorr-Bremse's ABS and disc type The product share of brakes and other products is also in the leading position in the Chinese market, which is the best acceptance in the domestic market and one of Knorr-Bremse's most classic products."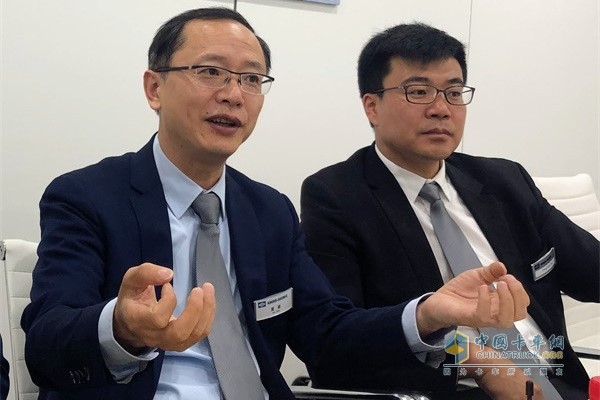 Knorr-Bremse is interviewed (left: Xia Fei, Executive Vice President of Knorr-Bremse China)

For the diverse needs of the Chinese market, Knorr-Bremse is constantly providing customized solutions to its customers. "In recent years, OEMs in China are making customized products, and based on Knorr-Bremse's own range of products and systems, the customized products will be more mature. We can develop new features based on customer needs, especially trailers. Department, do more work in this area." Xia Fei further said.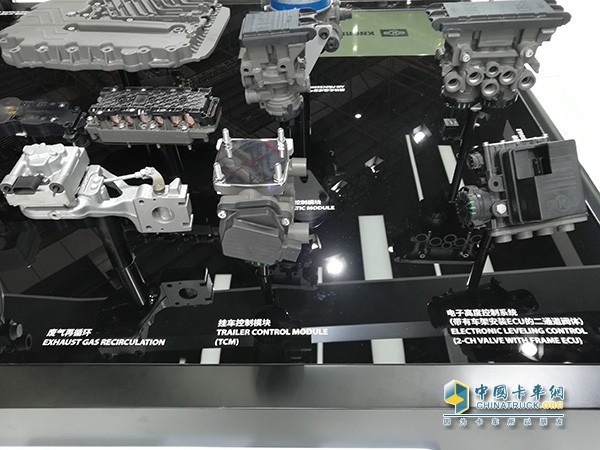 Knorr trailer control module

According to the China Truck Network reporter, not only in the trailer, Knorr-Bremse's product launch will also be concentrated in the entire vehicle. In terms of safety, Knorr-Bremse's entire execution system has been stable. In terms of dynamic transmission systems, steering systems, braking systems and autonomous driving, Knorr-Bremse will integrate products into the future, all around safety. Efficient to implement this aspect. Xia Fei told reporters: "In addition to products, Knorr-Bremse has also set up a service department to establish contacts with major customers, strengthen communication with customers' after-sales service departments, provide customers with solutions to meet the needs and strengthen cooperation. Knorr-Bremse is currently an important direction in business development."

Automated driving is the only way to future development, Knorr-Bremse has taken the lead in reaching L5 level

If we compare the domestic autopilot development to the children who are studying, what is the current stage of domestic autopilot? "Xiaoshengchu." Xia Fei gave a brief and concise answer.

"As far as the current domestic autonomous driving development is concerned, it is more vivid to compare Xiaoshengchu to the current development. When children reach their teens, they will think that they are adults, and our industry performance is almost the same. Now most of the industry is automatic. The spread of driving is L3-L5 level, but at the technical level, it is far from meeting the demand, but the direction is right. If there is no heat of automatic driving, it can't drive the development of the industry." Xia Fei said.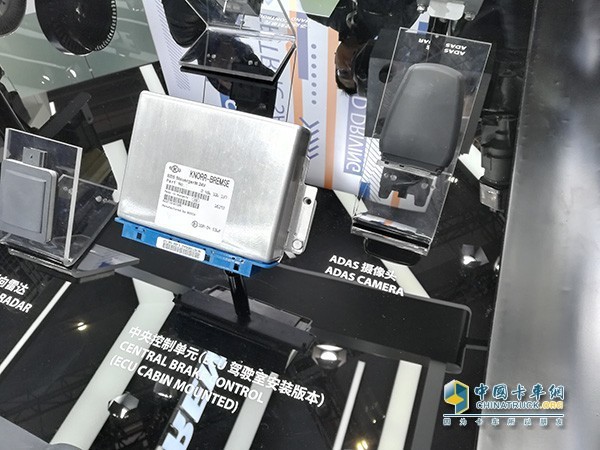 Knorr-Bremse Central Control Unit and ADAS System

At this stage, China is in a period of leaping development, and it may come out of China's own road. Maybe it can be a leap-over development. It also requires enterprises to do a good job of products. It is possible to have technical problems with the product. In the process, Knorr-Bremse still adheres to the tradition of Germany, and does a good job of products, and adjusts the product structure while ensuring product safety, so that the products can be improved step by step.

As we all know, the realization of autonomous driving is not a simple problem, including infrastructure, regulations, communications and other aspects of protection. Although this is a road that will be realized, it still requires a certain amount of technical accumulation and development time. Xia Fei said: "We may be more German thinking, knowing that autonomous driving is the future direction, so we have planned a very clear path for autonomous driving, the L1-L5 automatic driving range in the path, our products What functions should be implemented, and when should they be planned for implementation. Currently, we offer products of the L2 level and below; the next generation of products is under development. This product platform is very malleable and can be Covers all auto-driving needs at L3 and above. Knorr-Bremse's product path for autonomous driving is very clear and we are working on it step by step."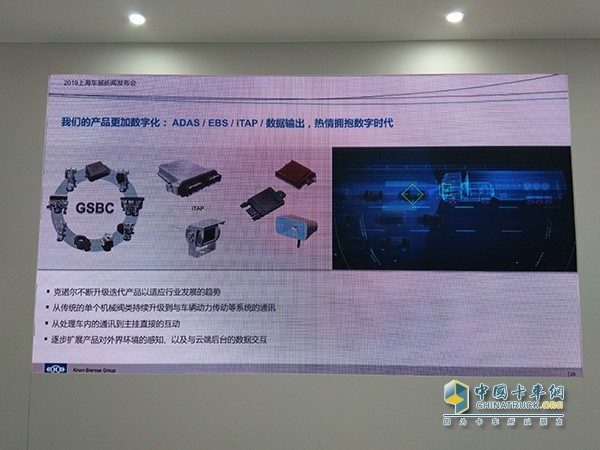 Knorr product digital display

"Knorr-Bremse can already provide L3-level autonomous driving solutions." Xia Fei added that Knorr-Bremse has now cooperated with major Chinese OEMs, including the production of trucks and buses in ADAS, AEB/ABS and other products. Under the current circumstances, China wants to ensure the safety of road operations from the perspective of road safety. If the popularization of basic equipment such as EBS, AEBS, disc brakes and electric steering gears are mature, L3 and L4 levels The above automatic driving is the only way to the future development, and it must be achievable.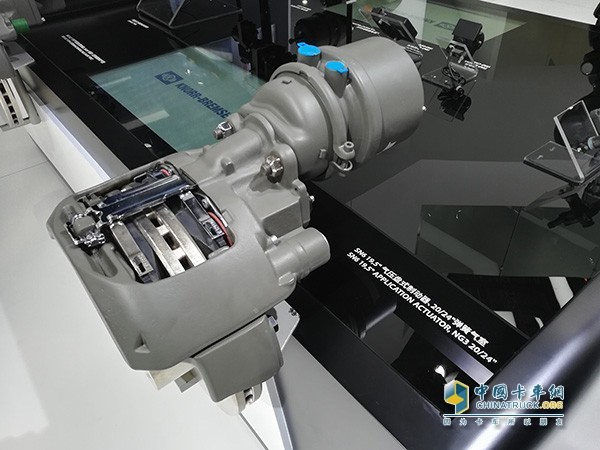 Knorr pressure disc brake

Safety guarantee + quality assurance is still the premise of trend development

As a leader in the manufacture and development of brake systems, Knorr-Bremse must pay the highest attention to the safety of its operations. At the same time, Knorr-Bremse is also controlling the cost of products through localization in view of the current trend of cost reduction and efficiency.

The China Truck Network reporter learned that the redundant architecture of Knorr-Bremse's automatic driving system is one of its highlights. Functional safety is important for the realization of highly automated driving. System redundancy is an important method to ensure functional safety. Highly automated driving under the redundant concept will be more realistic and safe – even if a subsystem fails, its redundant backup system can still perform all or part of the function of the system. To ensure the safety of self-driving vehicles. The system must have the function of preventing the vehicle from running out of control. Knorr-Bremse's redundant architecture combines best-in-class performance with economic benefits. For example, Knorr-Bremse's steering redundancy concept demonstrates how to achieve redundant backup of the steering system through the brake system without repeating the installation of steering-related components. . In the future, autonomous driving, only when the entire system includes a redundant architecture, the driver can truly liberate from driving, achieving higher efficiency and safer intelligent driving.

In addition, Knorr-Bremse has a rigorous attitude towards the safety of the brake system. "Commercial vehicle brake systems mainly use air brakes. Knorr-Bremse products do have a century-old store style in terms of how to prevent compressed air leaks." Xia Fei said, "In terms of product technology, Knorr-Bremse can be shared globally. Global uniform standards to meet product quality and ensure travel safety. At the same time, our steering system, electronic system, and air energy system are highly integrated, and too many interfaces can be avoided to ensure that the air brake does not leak."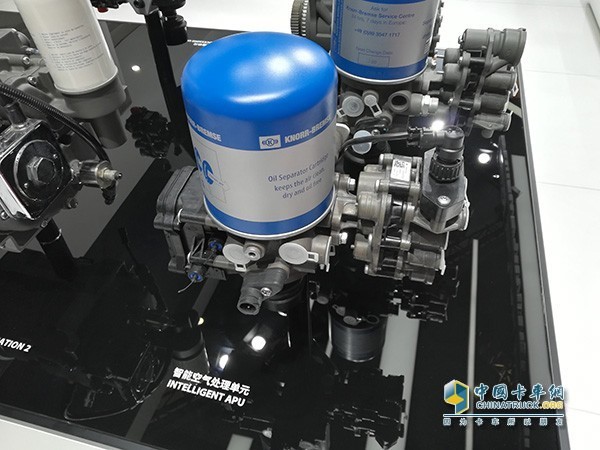 Knorr-Bremse Intelligent Air Handling Unit

At present, the competition in the domestic industry is fierce. While adhering to product safety and high quality, Knorr-Bremse insists on protecting the use value of customers and does not engage in low-price competition. For quality, Xia Fei said frankly: "Knorr's air compressors, shock absorbers, ABS are basically made in China, including the new AMT products from the beginning to consider localization, which is to adapt to the cost control of domestic OEMs On the other hand, Knorr-Bremse does not change the quality standard due to localization. Although localized products reduce costs but cannot reduce quality, they cannot cause any loss of product quality in any localization process."

Steady development is the consistent tradition of Knorr-Bremse. Even in the wave of intelligent and interconnected trends, Knorr-Bremse can stand firm in the industry with its own technology precipitation and R&D advantages. In this Shanghai Auto Show, Knorr-Bremse's future-oriented vehicle transportation solution is the best proof of its rigorous development attitude and its own strength.

Reading volume: Source: Chinese network of truck: Wu Yi

Lifting platform is a vertical transport of people or things lifting machinery. Also refers to the vertical conveying equipment in the logistics systems such as factories and automatic warehouses, and the lifting platform is often equipped with various flat conveying equipment, which serves as the connecting device of conveying lines of different heights.

Generally USES the hydraulic pressure drive, therefore calls the hydraulic elevator platform. In addition to the transport of goods at different heights, it is widely used in installation, maintenance and other operations at high altitude.

The characteristics of the lifting platform free lift has been widely used in municipal maintenance, terminal, cargo transportation logistics center, building upholster, etc., installed the automobile chassis, storage battery car chassis, such as free walk, work height space also change, with light weight, walking, electric start, since the leg, the operation is simple, operation is big, will overcome obstacles 360 degrees to rotate aerial work, as well as merits.

The Main Types Of Lift Platform: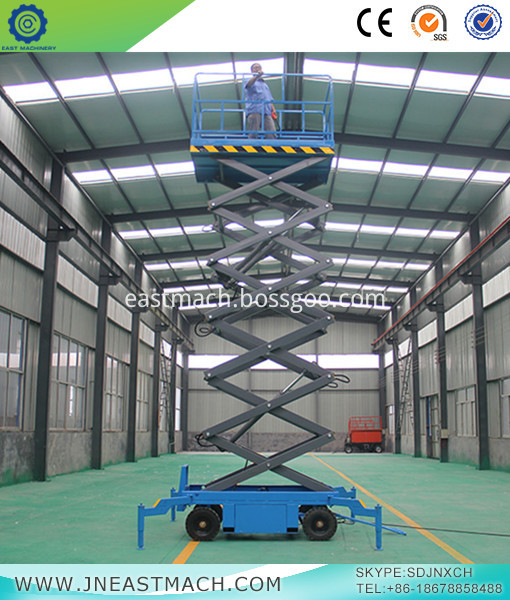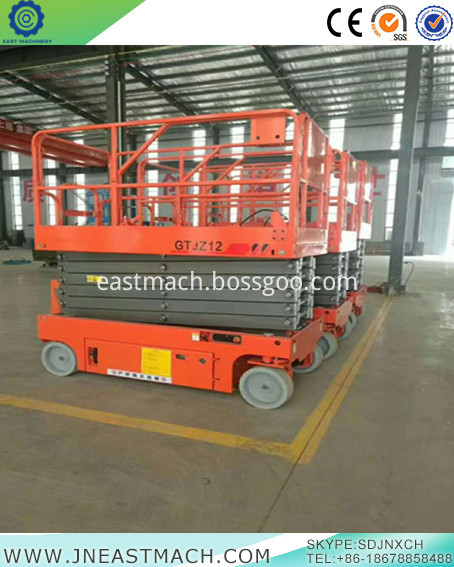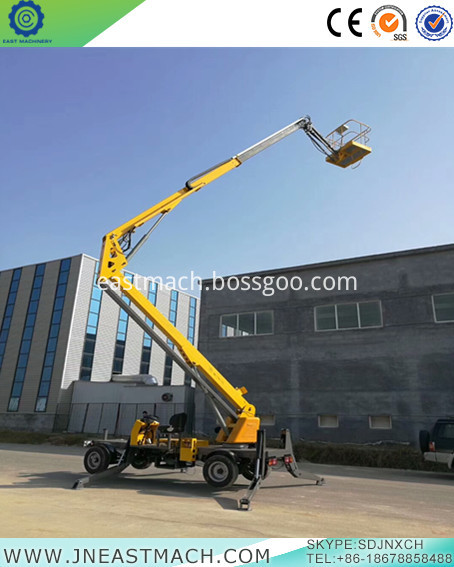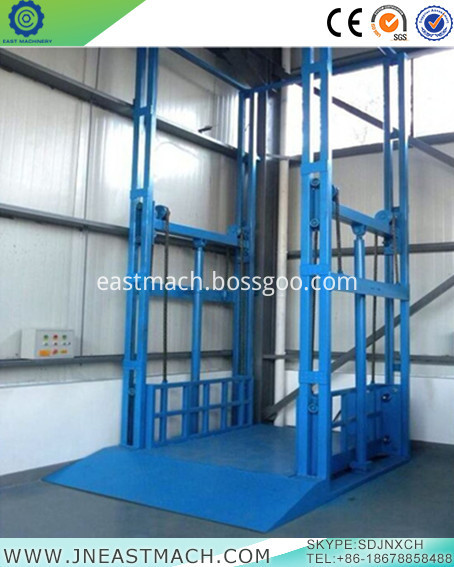 Application Area:

Lift Platform is widely used in workshop maintenance, industrial installation, equipment overhaul, property management, warehouse, aviation, airport, port, station, gas station, stadium, exhibition hall and other places.

If you have any questions, please contact with us directly. Lift Platform are produced with High Quality and Good Appearance. Welcome you can visit our Factory. For inqury, Please send mail directly to us.




Lift Platform

Self-Propelled Scissor Lift,Truck Mounted Scissor Lift,Stationary Scissor Cargo Lift,Folding Boom Lift

Jinan East Machinery Co.,Ltd. , https://www.jneastmach.com